Wilson Learning® is a global company with an extensive network of experienced consultants and facilitators who work and live in over 50 countries. Understanding the complexities involved in implementing a global training initiative, Wilson Learning® in its 50-year history has successfully partnered with Fortune 1000/Forbes 2000 companies in providing consistent learning solutions, translated and transferred to fit local customs and cultures, down to the level of local office.
The result of this partnership is that Wilson Learning® customers have experienced real, measurable and sustainable human performance improvement results.
In addition to earning the praises and trust of its customers, Wilson Learning® has been recognized with numerous industry awards for its excellence in leadership, workforce and sales development.
Find out more at: https://global.wilsonlearning.com/about/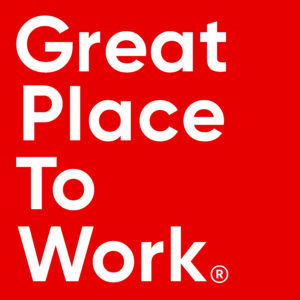 Great Place to Work® Cyprus
Great Place to Work® is a global research and consulting firm specializing in employee engagement, organizational alignment and high performance workplace cultures. Through proprietary assessment tools and advisory services, including Best Workplaces™ and benchmark studies from approximately 10,000 organizations across the world, Great Place to Work® provides the framework and expertise needed to create, sustain and recognize outstanding workplace cultures.
Great Place to Work® helps employers improve recruitment, retention and productivity by putting employees at the heart of the organization, analyzing what they think and feel and identifying the real issues that need to be addressed.
In 1997, Fortune (in the United States) partnered with the Great Place to Work® Institute's research arm to produce the world's first ''100 Best Companies to Work For'' workplace rankings. The Fortune ''100 Best Companies to Work For'' list continues to use the Great Place to Work® Methodology to this day.
Find out more at: https://www.greatplacetowork.com.cy/index.php/mission-history/